Apple Rentals
Having the plan for your next big events, a huge business project, or conducting marketing services. Apple products offer all kinds of tools you meet your need to get the job faster and easier. Our service is here to meet all our customer's needs and to offer the opportunity to get all iPad rentals, iMac rentals, MacBook rentals, Apple accessories, and much more in one place to ensure you get the right products that fill your satisfactions. Our Spectra Stars Ins provides you many rental services to have the best moment with our product and service. When selecting Apple Rentals for your creative projects or your business deals, make sure that you select the best product which is essential to help your team to achieve more. Our Apple Rentals services are Desktop Apple Rentals, Apple Mac Mini, Apple Mac Book Air, Apple iMac, Apple IPAD, and Apple Accessories.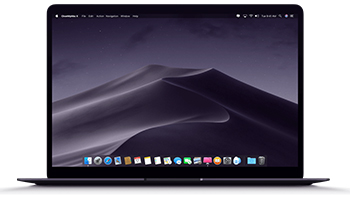 Since our Apple MacBook is the most compact and lightweight laptop with more capabilities and performance with vast amounts of data quickly process. MacBook is an excellent choice for business with more superior, portability and performance in processing travel, conferences, and other events. The Apple iPad is more powerful and efficient with perfect tools. More advanced and powerful specifications are used here to have the best feature with the highest performance speed. Our iPad rentals have a wide range of accessory rentals, including an Apple Keyboard, Charging station, and much more.
Apple Mac Book Air is ideally suited for the development in marketing and data collection. Our Spectra star inc Provide high quality Apple rentals, dealers & suppliers in chennai, Avadi. Apple iPad Mini Rentals are small, much faster, and more powerful having cost-effectiveness to have the perfect mobile technology. Apple's most powerful desktop computer, our iMac is equipped with the speed and power to handle large projects. The speed and power of the iMac are unmatched, building fast image processing, video editing, and much more task are capable of handling all creative projects. In addition to the Apple Rentals, we also offer Apple Accessories Rentals such as iPad square stand rentals, iPad Charging Station rentals, power up the event with charging station rentals are here to have the accessories at a low cost with high efficiency.
Phone +91 98400 55579 /
+91 9380455579
Address No.L2220, Lig Block 4, 95Th Street, TNHB, Avadi, Chennai 600054.

SPECTRA STAR INC
SPECTRA STAR INC
Hi there!
How can I help you?